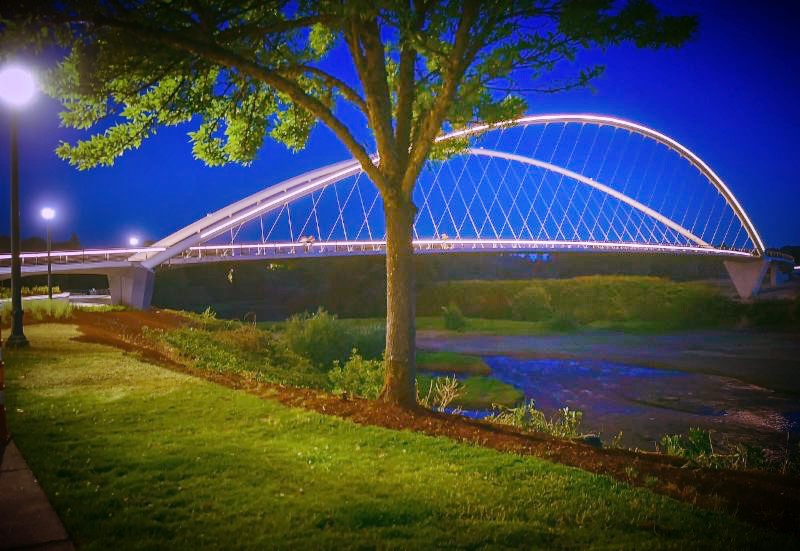 Whether you are walking, running or riding on the Peter Courtney Minto Island Bicycle and Pedestrian Bridge at night, you will be able to see what's ahead, thanks to Cherry City Electric.
The new bicycle and pedestrian bridge links together Minto-Brown, Riverfront and Wallace Marine parks, making the stretch of parks one of the largest city parks on the West Coast.
Cherry City Electric installed the 20,000 LEDS on the bridge. The lights are expected to last 25 years. Compare that to a 150 watt lamp on a regular spotlight lasting only two years before it needs to be replaced.
Cherry City Electric's vast experience in both public and private LED installations contributed to the 2017 Project of the Year award by American Publics Works Association. Follow the link to see the video of this beautiful project.